It's Nurse Practitioners' (NP) Week! During this special week, we celebrate the contributions that nurse practitioners make across Canadian communities.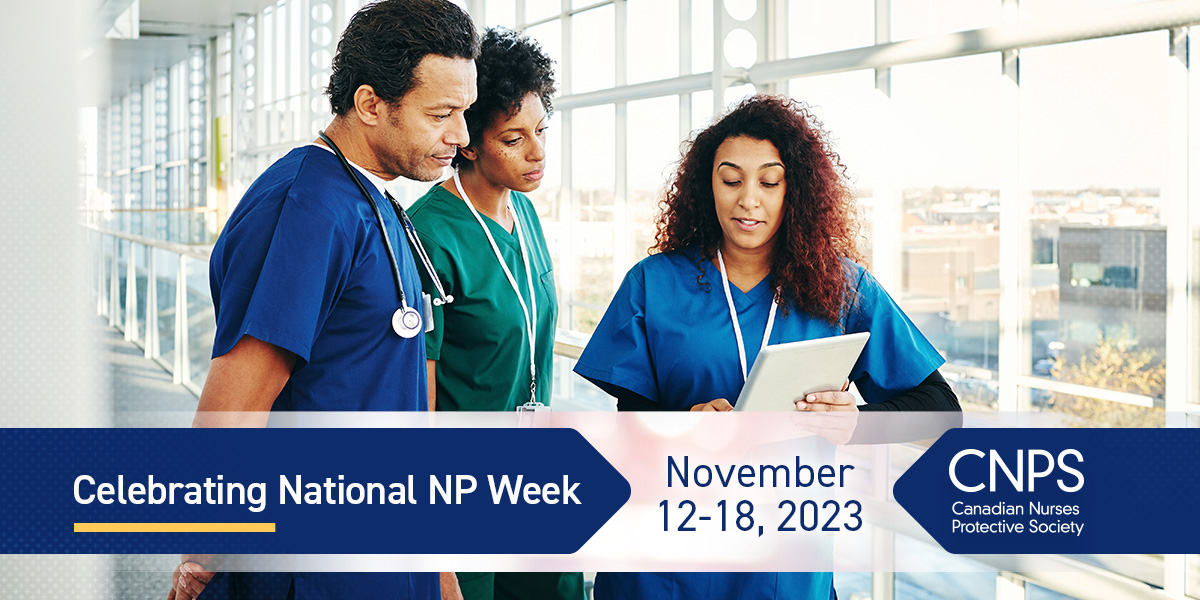 Thank you, NPs, for your compassion and professionalism when caring for your communities. The meaningful impact you make with patients and other healthcare workers does not go unnoticed.
The CNPS offers a range of legal resources to NPs across Canada, to assist in managing the legal risks that could arise throughout their careers. From legal publications and webinars focused on risk management and more, explore our services to learn more about how the CNPS strives to assist NPs in their daily practice.
Keep an eye out as we share NP resources on social media throughout the week. We encourage NPs to explore our website's NP Corner, which highlights resources designed to support them in their practice. We're also offering a webinar focused on the legal considerations of Documentation in NP practice on Wednesday, November 15th at 3:00pm E.T. You can learn more and register here: https://us02web.zoom.us/webinar/register/WN_2Txml3itQS68NyqjNbr8jA
Join us in honoring NPs and recognizing the quality care that they provide.