The Canadian Nurses Protective Society (CNPS) is proud to celebrate National Nursing Week 2023, from May 8th to the 14th. This year's National Nursing Week theme is #OurNursesOurFuture, which aims to highlight the various roles nurses play in a patient's health care journey, as well as in their larger communities. It also acknowledges the role nurses play in shaping the future of healthcare, as well as in leading the next generation of nurses.
During this week, we celebrate nurses across the country, recognizing your leadership, dedication to quality care and important contributions to the healthcare system. We also acknowledge the efforts made by nursing students, who have an important role to play in the future of nursing. Thank you!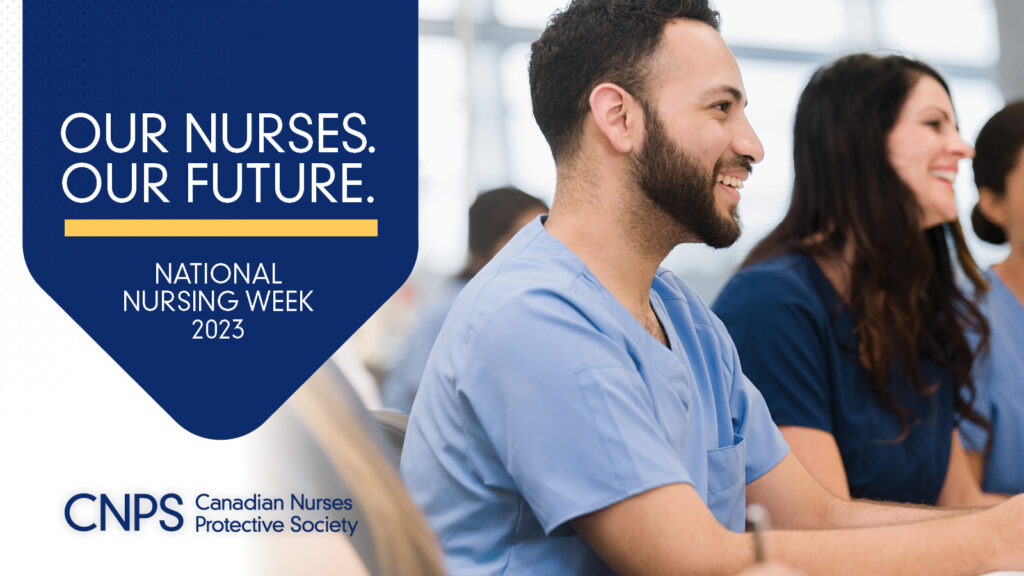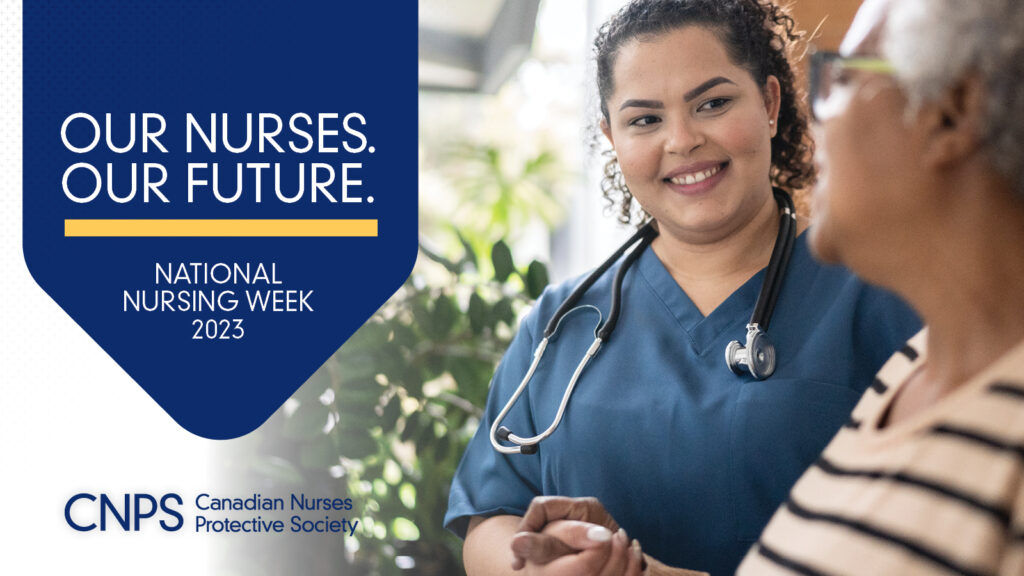 A message from our CEO
To the nursing community,
As we celebrate nursing professionals during National Nursing Week, we do so knowing that you have faced yet another challenging year. In times of immense change, you have consistently shown resiliency, quickly adapting and innovating to continue to meet the needs of your patients. You inspire us every day.
As a legal organization, we understand the stress and the risks the last few years have posed to nurses of all professional designations. Whether you are an experienced nurse or taking the first steps in your nursing career, please know that the CNPS remains an available resource should you have any legal questions related to your nursing practice. We encourage you to think of us as a partner in your day-to-day practice, not only in times of legal uncertainty. Please know that any call you make to the CNPS remains confidential, as the information is protected by client-solicitor privilege. We are always a safe place to call.  
Throughout the week, the CNPS will be highlighting this year's theme "Our Nurses. Our Future," on our Twitter, Facebook, and LinkedIn pages using #OurNursesOurFuture.  
From everyone at the CNPS, we sincerely thank you for leading the next generation of nurses and for your continuing efforts to create meaningful change for the profession into the future. We hope that this week affords you the opportunity to take a moment to reflect on your successes and valuable contributions to health care.  
Chantal Léonard, CEO