I am a CRNA registrant in Alberta, what does this mean for me?
NEW THIS YEAR – The College of Registered Nurses of Alberta (CRNA) will no longer collect the CNPS fee as part of the CRNA permit renewal process. CNPS Core Services remains a permit requirement, but CRNA registrants must register and pay for Core Services through the new Alberta Association of Nurses (AAN) or with the CNPS directly.
How do I register this year?
The CRNA renewal for the 2022-2023 permit year and CNPS Core Services (which includes professional liability protection (PLP)) registration for the 2022-2023 permit year are now open.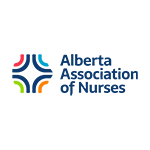 How do I join the AAN or learn more about the benefits?
The AAN is Alberta's professional nursing association for active and retired nurses. Membership has many benefits, including a group rate for CNPS Core Services (which includes professional liability protection). Membership with the AAN is not required for your permit. To learn more about the AAN, please visit www.albertanursing.ca.
Frequently Asked Questions
*Please note, joining the AAN does not mean you are automatically registered for CNPS PLP. Please ensure that you complete the CNPS registration following your AAN registration.
**This rate is in addition to the Association membership fee of $50.
***Please note that you must decide whether to access CNPS PLP as a member of AAN or as an individual CNPS registrant when you complete your CNPS registration. If you decide to join AAN later on, the CNPS is unable to refund your individual rate registration.